Recently, I've been transplanting a lot of the seedlings to various places in my original bed and elsewhere in the back and front yards.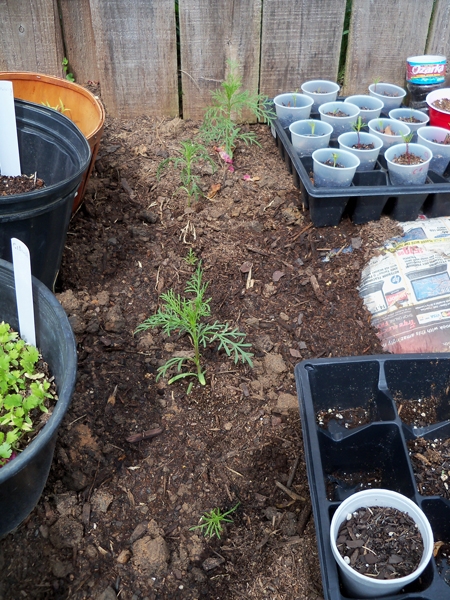 There's another five of these babies between Kim's new (this year) Peace Rose and the fence, and Kim's knockout roses and the container garden section of the extended bed.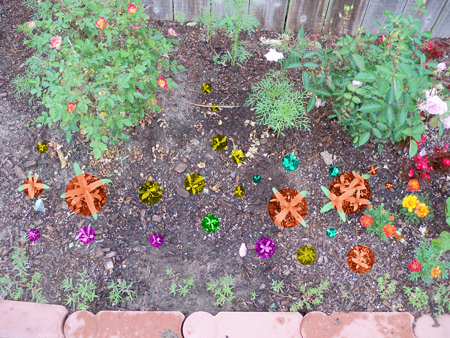 Not labeled in the photo above are the cosmos along the fence and the portulaca which wraps around the front border of the bed. But you knew that, right?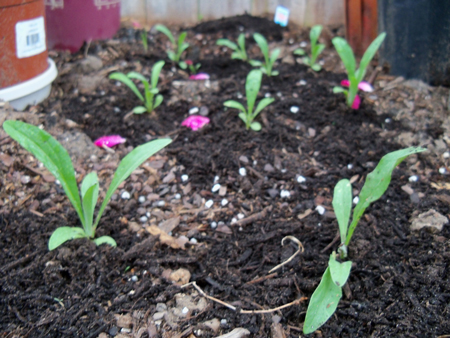 That really black stuff around the buttons? That's leaf mold compost I got from Enchanted Forest here in Richmond which was processed in Conroe. Nature's Way, I believe. My first investment in black gold. But that's another post.