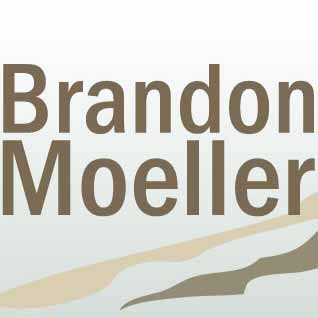 It has been two weeks since my last redesign.
My redesign project for BrandonMoeller.com began on July 5 and ended a week later on July 11, and I'm very happy with the results.
The previous design had served me well for a number of years, from Feb. 6, 2008 to July 5, 2010.
It was time for a change.
COLORS

I started by deciding on a color palette. I chose "Good Friends" desgined by Colour Lovers user Yasmino.
FONTS
Next, I chose Franklin Gothic FS by FontSite Inc. to be my official font, so I bought the whole family from FontSpring.com, and unlimited licenses to put it on as many websites as I please. The two fonts currently used on the site are Franklin Gothic FS Medum Condensed and Franklin Gothic FS Book. I even incorporate these fonts in my blog.
A picked a (free) secondary font from FontSpring called Merge Regular from Philatype. I really like this font, but I just don't have many places to put it at the moment. Currently, it makes the text in my sidebar on my "Hire Me" page stand apart.
A SIMPLER DESIGN
I wanted a simplistic design that would allow the content to shine. So, I spent a lot of time revising my content, consolidating pages and reducing clutter. I got it down to five pages, and developed intuitive titles for the pages: "home," "about," "hire me," "photos," and "blog." I wanted my homepage to be free of the boring introductory text that — for whatever reason — everyone else is convinced they must have. However, I think visitors to my website are aware that they're at my website, and I'd rather have graphics and the content to do the talking.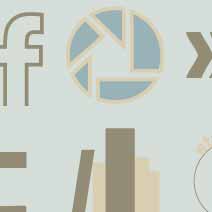 Being a fan of the social media, I wanted to maintain my previous website's homepage feature that listed all of my other pages out there on the Internet. But, instead of a list, I decided to make vector-based graphics for my 10 favorite external sites. Hovering over these images reveals a splash of color and movement. Soon, I'll probably use the jQuery javascript library to add more icons in a slider format for the other websites I didn't have room to mention.
FACEBOOK + PICASA
Also, I wanted to tap into the Facebook API on the homepage. At launch, I added the famous "like" button to the homepage, and future plans including a Facebook comment box on every page. That's coming soon. I want more people to hit that "like" button, first, though — before I go to the trouble. Ahem. I'm talking to you.
I also created a new section for my photos using a javascript that embeds my Picasa Web Albums right onto my website, making it appear as though the photos are housed on BrandonMoeller.com. The JavaScript I used was written by Jesse Berman and works just like he promised it would on the open source website SourceForge.
THE NEW BLOG
Last but not least – certainly not least because it probably took up most of the time I spent during the redesign — I updated my WordPress blog from version 2.6 something to the brand new WordPress 3.0 "Thelonious." I then took the new standard WordPress theme of Twenty Ten and built on top of it, customizing it to look like the design I created for the new BrandonMoeller.com, allowing for a seamless experience for my blog visitors. When I get around to it, I'll likely make the new BrandonMoeller.com into a template file that can be publicly downloaded for anybody who wants to mimic my design, as well as make my WordPress theme build-on available.
I'm also now tracking the traffic of my website with Google Analytics — I'm very impressed with what the tool allows me to discover about my visitors.
If you like the new website, please let me know what you like — and why — in the comments below.