Today, I launched a website I've been working on — off and on — for quite some time.
And, it's one of my favorite sites that I've done at the University of Houston.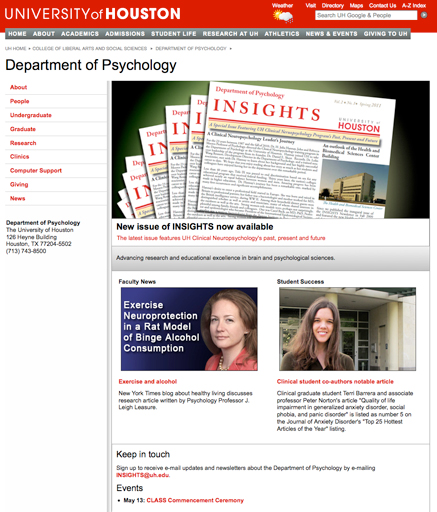 The website for the Department of Psychology is the first site that I have developed from start to finish in the new content management system, used by the College of Liberal Arts and Social Sciences and purchased by the University's marketing arm. It is a major redesign and reorganization for one of the most popular departments in the college that brings in a substantial amount of research dollars for a Tier One university.
Since its launch, data from Google Analytics appears to indicate the the Psychology homepage is the second most-visited page in the uh.edu/class directory, second only to the college homepage which I helped launch in November.
Here are some aspects of the design I am proud of.