I'm pleased to announce that the new RE/MAX of Texas News Online website has launched.
I began developing the WordPress-powered website less than two months ago when hired as the new (and first-ever!) Online Communications Specialist for RE/MAX of Texas, the independently owned and operated small business which owns the franchise rights for RE/MAX in Texas.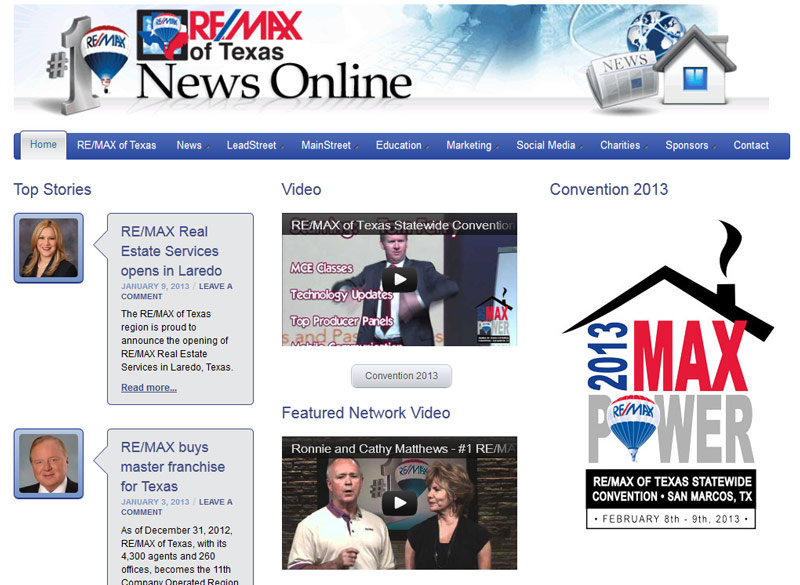 The website serves as a central location for the Marketing Department to report stories and press releases about offices and agents across the state.
The site is based on a WordPress theme designed by Parallelus, a WordPress theme design company created in 2010.
Update: January 9, 2013
More than 101,331 unique pageviews, 648 posts (agent and office stories, press releases, technology reviews and tips) and 599 comments from Sept. 2011 to present. More than 100 of these posts contain my byline for original writing.