I work at RE/MAX of Texas, which is the regional franchise office that serves all of the independently owned and operated RE/MAX offices in Texas.
It's a great place to work; I get to create websites and fill them with stories we write about how RE/MAX agents and offices help Texas homebuyers and home sellers all over the best state in the union.
But the best part about where I work is the people I work with. When they learned that Kim and I are expecting our first child — Marshall Edward Moeller, on or around May 10 or so we're told — everyone has been so excited for us.
And they threw us a baby shower, too! Well, Kim and I are just floored by everyone's generosity and support at this company!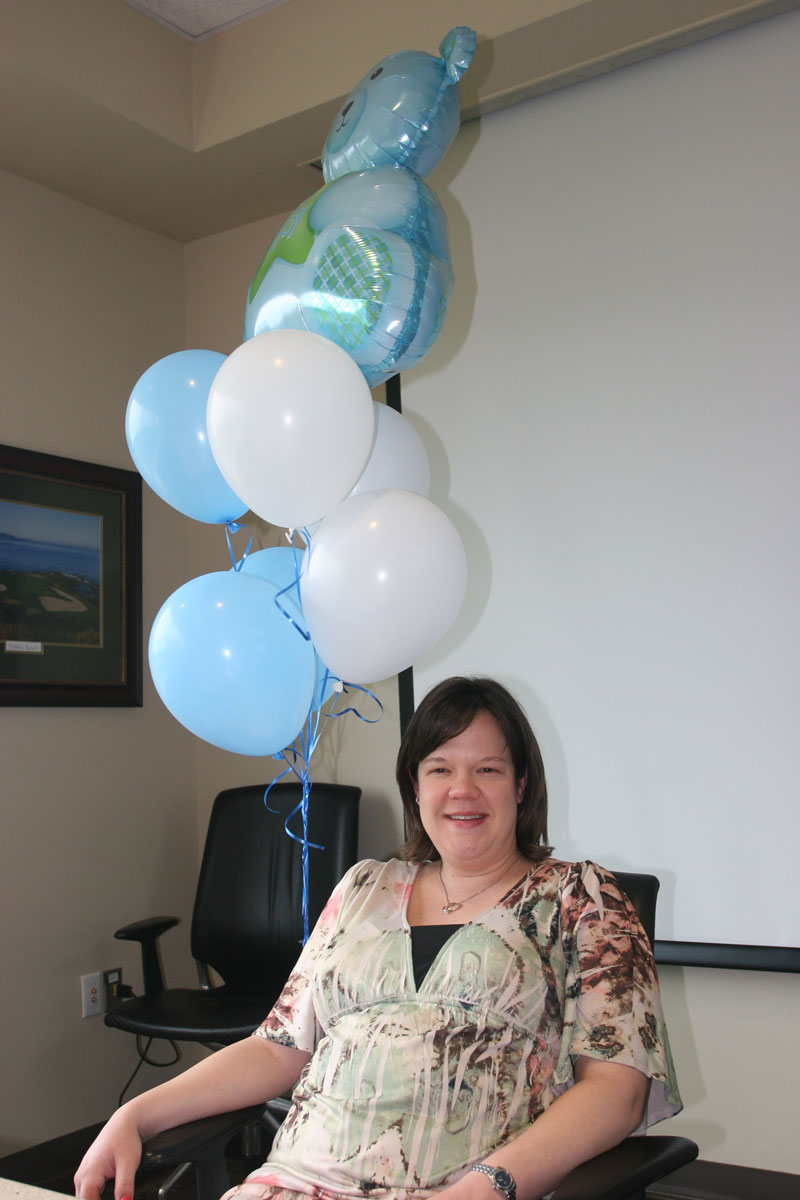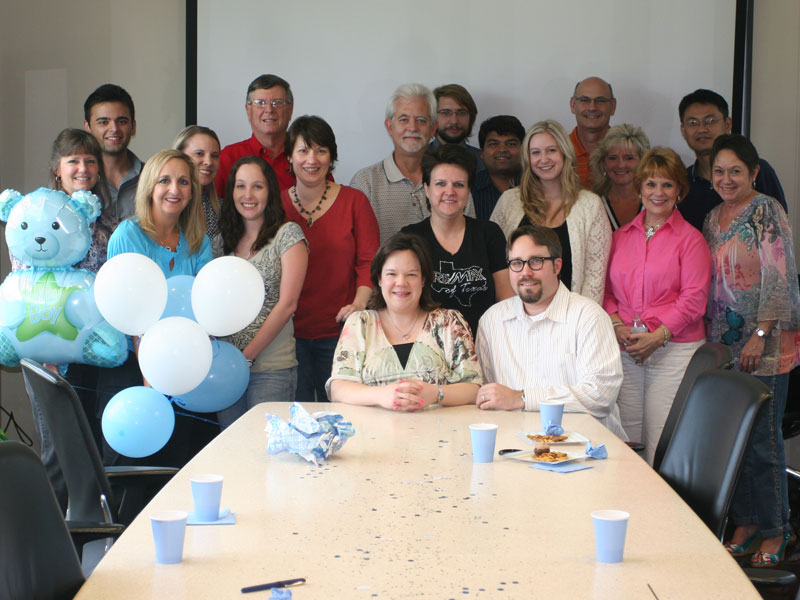 See more photos from the RE/MAX of Texas baby shower.