I'm proud to announce today's launch of the Texas Sentinels Foundation website. The website was designed by Brian Miller and developed by Brandon Moeller, and the project was managed by Brian Miller. Content was migrated from the previous HTML/CSS version to WordPress by Casey Kruse and Brandon Moeller.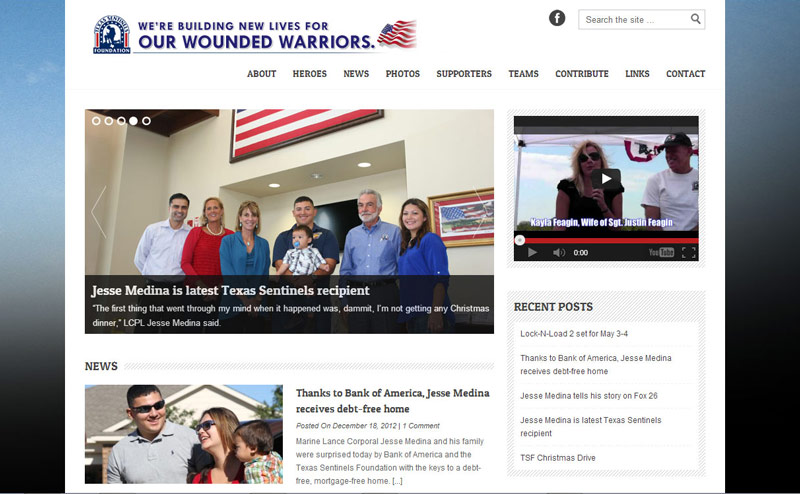 The WordPress-powered website is created with a child theme that I based on the Backstreet theme by Ridwanreedwan.

I was sure to code into the post template a Contribute button so that web visitors can support Wounded Warriors at the bottom of every story.
[clear]
It is also my responsibility to write many of the stories that appear on the website.