Previously called The Ticker, the new theme for the C. T. Bauer College of Business public relations blog Latest News launched today.
The new theme is actually a child theme of Drew Morris' Foundation, for WordPress theme, which is a starter theme based on Zurb's Foundation 4.0.
It's expected that we'll cross the 600 posts-mark this year on Latest News. So when designing this theme, it was important to ensure that previous posts' featured images work as well as new posts that now use the more modern standard of WordPress' "featured image" function. The previous methods of displaying the thumbnail image were to hide an image (yeah – display: none inline CSS) for a javascript to render or a custom field with a URL; neither solution was very much fun. But with a few lines in the functions.php file, backward compatibility was ensured.
It was also essential that the new theme match the design and spirit of the newly launched redesigned Bauer website.
Another clear goal of the project was to improve the sharing buttons and increase the ease of conversation.
Old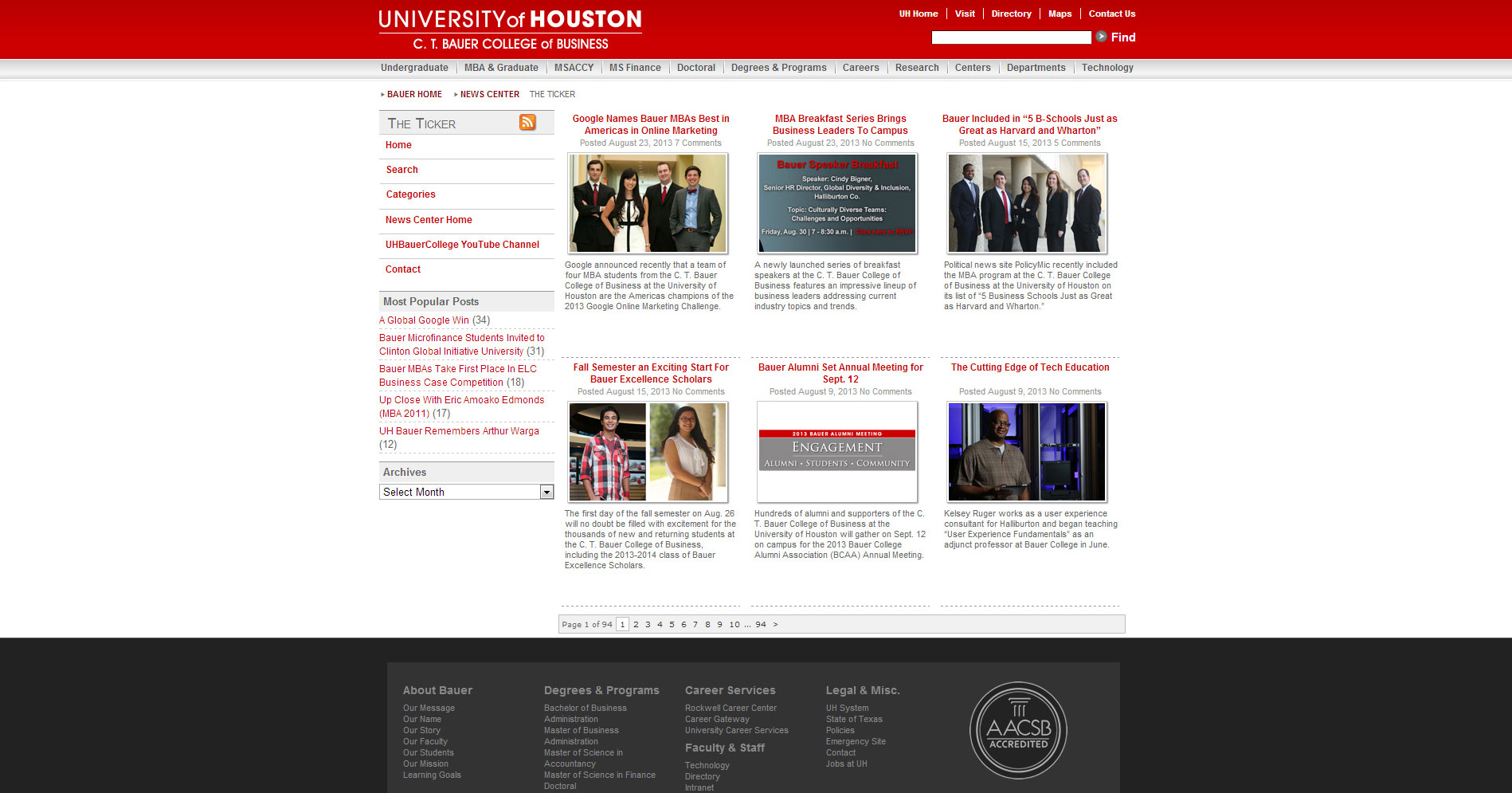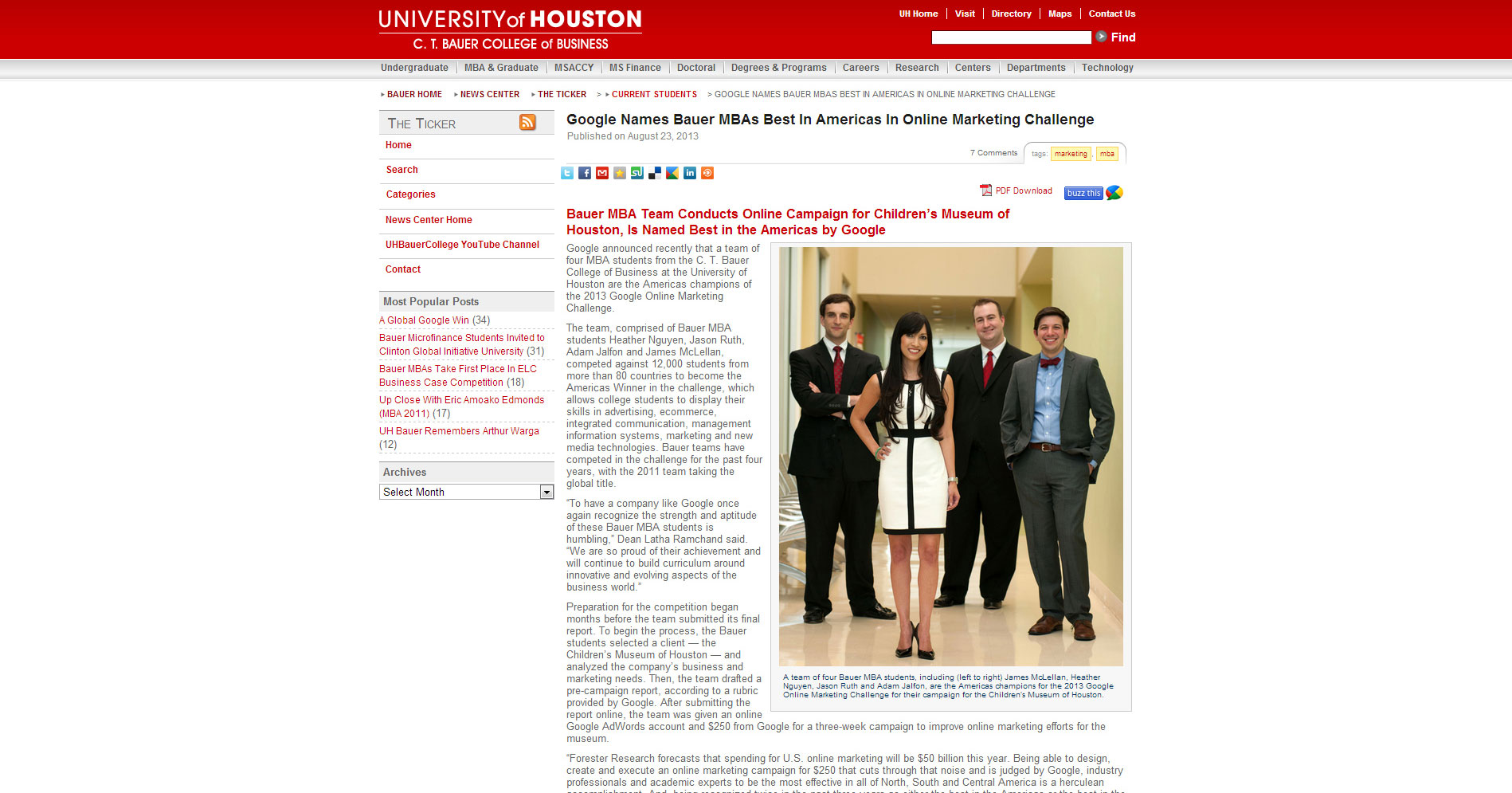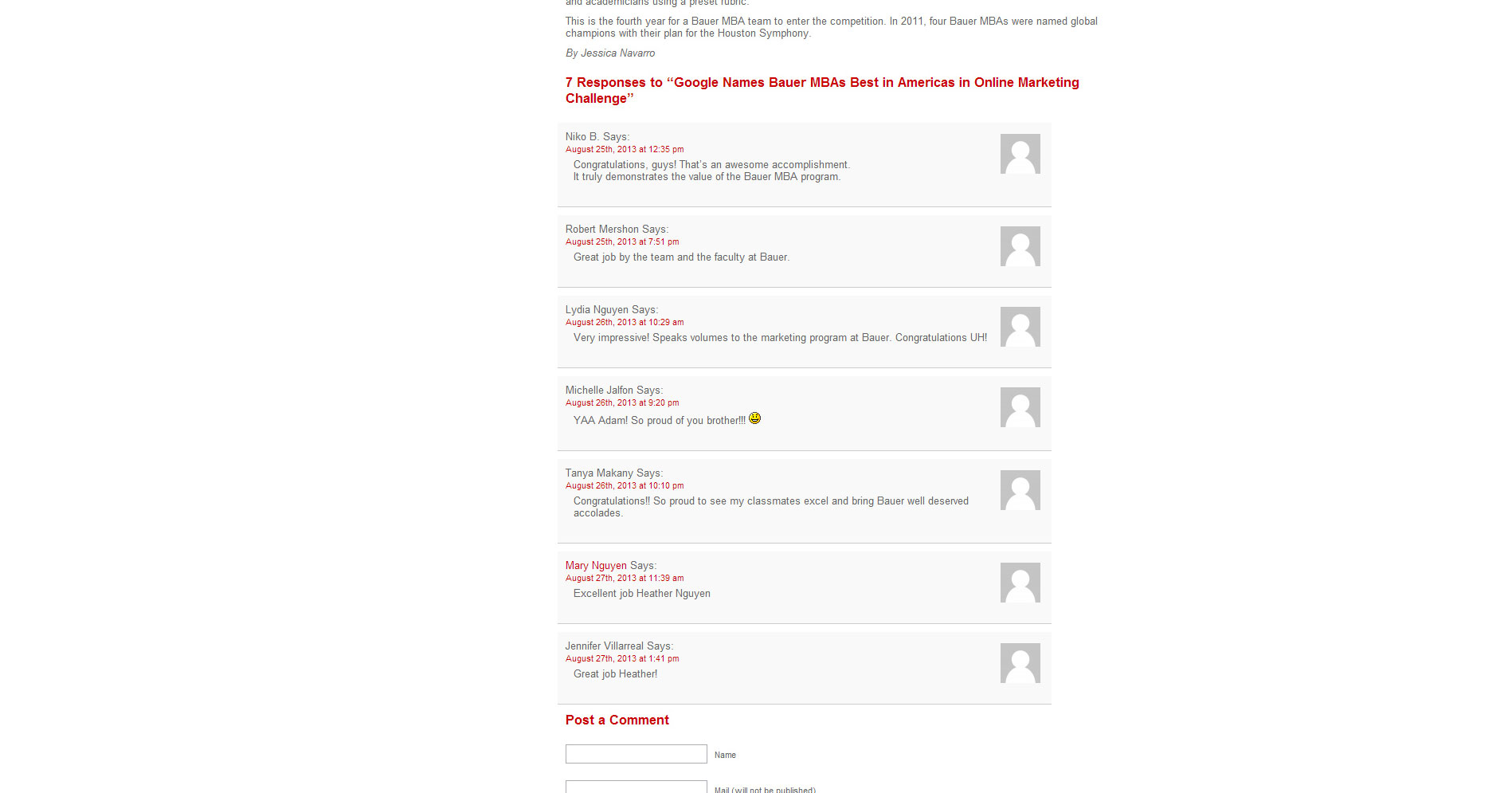 New