At the Tomball Potpourri, not only was I tasked with writing stories and taking photos to accompany the stories, but I also designed the interior news pages using QuarkXPress and Adobe Photoshop.
Here are the page I designed for the March 7, 2007 issue.
I was in charge of writing all headlines, sizing the photographs and creating graphics to accompany the stories.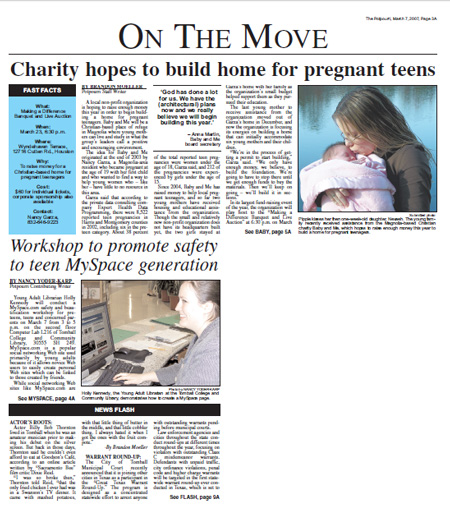 Download the PDF of my March 7, 2007 layout design.