I designed this flyer for the Center for Immigration Research, to promote an event involving two visiting professors.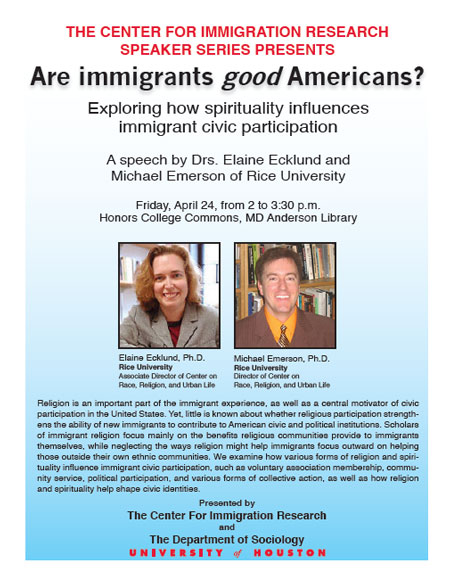 I worked with the visitors and staff from their universities to acquire images that I could use in the flyer.
Then, in November 2010, another visitor came and I designed a similar flyer to promote the event.