Leah Matthews and Josh Saizan were married this weekend at a Cut And Shoot ranch on the outskirts of nowhere.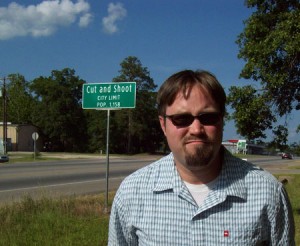 As her uncle, it was my duty obligation pleasure to be her official wedding photographer and in the next week I'll be mailing her four CDs with the photos I took so that she may do what she will with them.
See the wedding photos and the rehearsal photos in my online gallery.
I suggest wedding photo albums from Walmart.com or Shutterfly.com – both stores frequently have sales around the holidays (like, Father's Day) to watch for, and one could sign themselves up to their mailing list to know when those sales are happening. I can't attest to the quality of WalMart's photobooks, but I am pleased with a little glossy photobook I ordered for Kim for Christmas, to celebrate our engagement. I stuffed the book with my favorite self-portrait shots from the past two years we've been together. This was a great idea, because about a month later, my laptop was stolen and I lost a lot of the original photos. If I hadn't backed up my favorites on Web sites, it would have been a total loss.
The photos can also be downloaded – as a large Windows/Mac-friendly zip file – here. Slap 'em on a CD and take 'em to your favorite print shop to get 'em printed. I like WalMart – they always print my prints for my annual Christmas cards and I can upload them to the web site, get them ordered for an hour later, then mosey on up there later in the day.
Though I am not a professional photographer with professional photography equipment (hint, hint: gift ideas for Christmas/my own wedding on Jan. 9), I am pretty good at making a photo better with Photoshop. I did this for two of the photos that are currently on the homepage of BrandonMoeller.com.
Here they are again: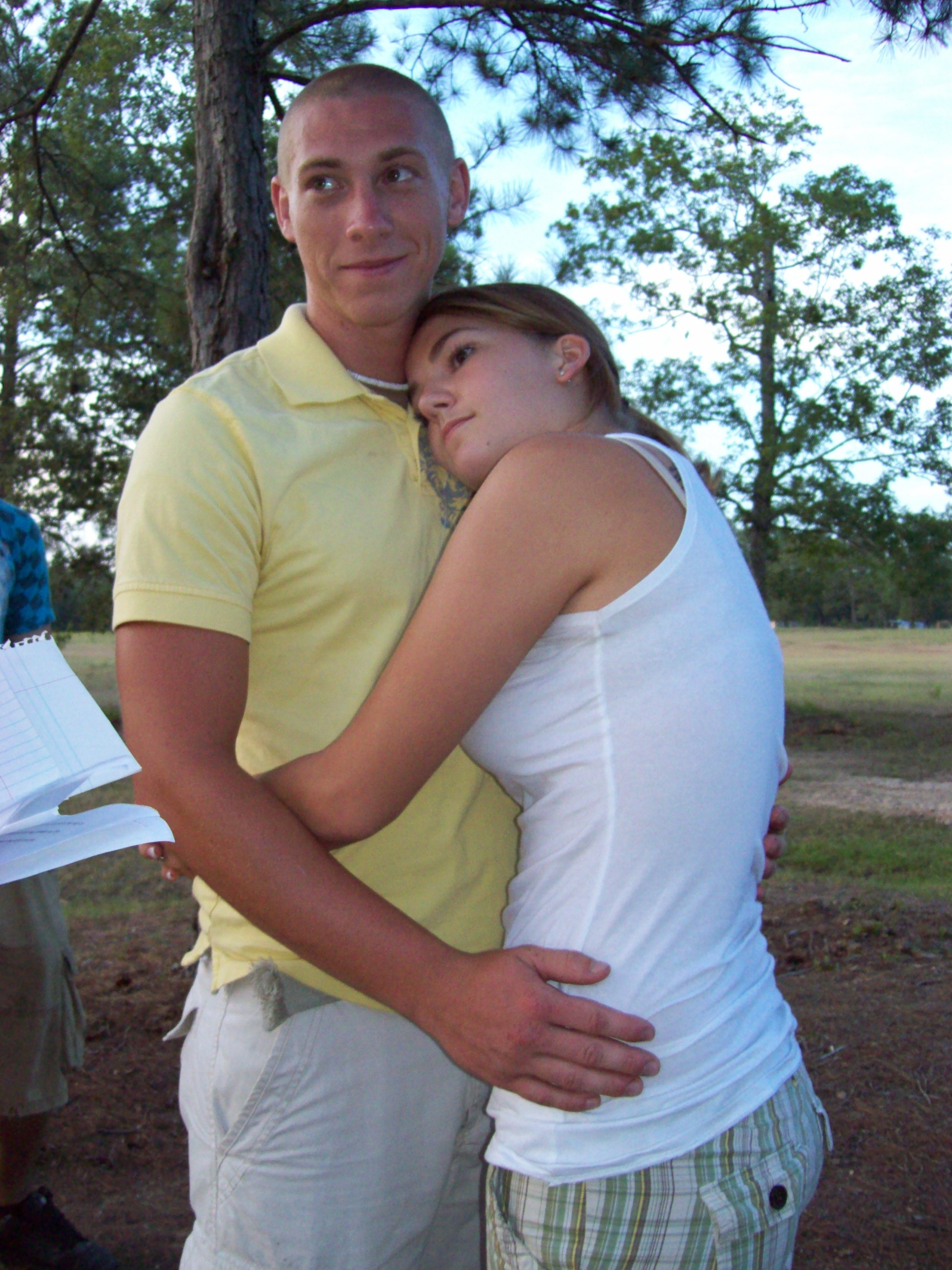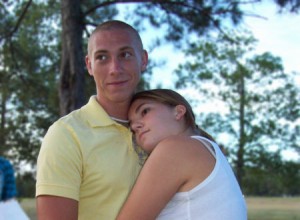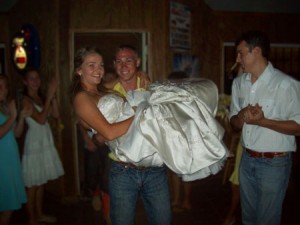 If the bride and groom or family would like any additional retouching of the photos taken by me, I can offer my services for $25 an hour, a bargain rate in the biddness.
Lean and Josh: I wish the two of you the best as you begin your life together and if you ever need anything, please don't hesitate to holler.