Today is Wednesday. Two more work days until my vacation!
I'll bide most of my time at home, doing nothing in particular but I'll also be going to San Antonio and maybe other scenic places in the lone star state.
Leah + Josh – the newly weds – were in New Braunfels yesterday (we got out that way last year), I gave 'em a ring to check in. She said she saw some of the photos posted here on BrandonMoeller.com, and since she didn't say otherwise, I'm gonna have to assume she liked them.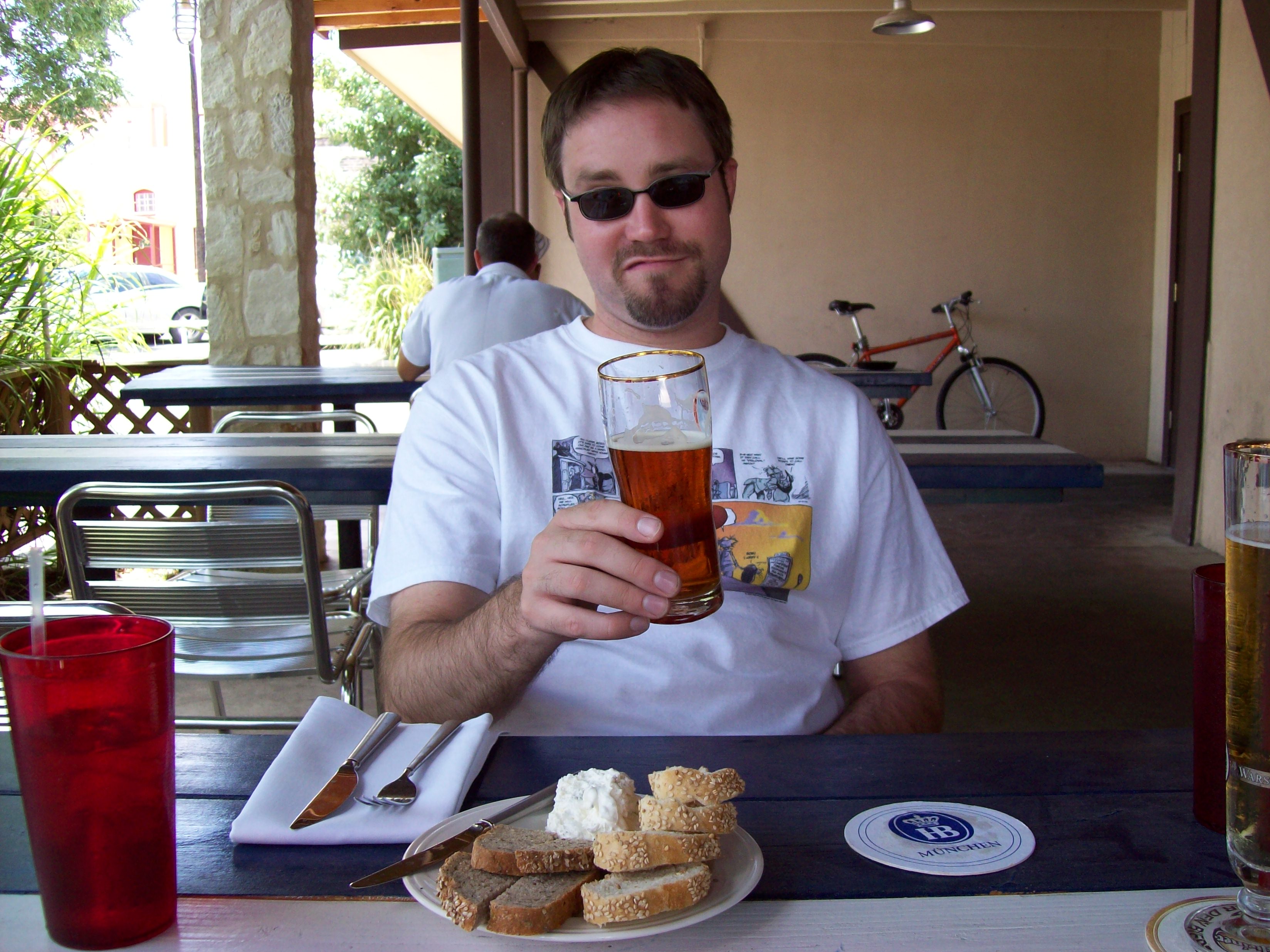 Nope. Still not gonna write about the transmission fail. Not today. Not yet.
I got published yesterday. Yeah, it's still exciting.
Maybe I'll buy / plant some flowers on my vacation next week. The Lazy Gardener suggests these sun-resistant favorites.
LOW GROWERS: Blue daze, bulbine, Mexican zinnias (already have 'em), purslane, scaola
MEDIUM GROWERS: 'Martha Gonzales' antique rose, black-eyed Susans (Rudbeckias), bush daisy (Euryops), coneflowers (also tall), Copper Canyon daisies, cosmos, cuphea, daylilies, lantana, fernleaf lavender, pavonia (rock rose), coral fountain plant, mid-size perennial salvias, pentas,
TALL GROWERS: Althaea, cestrum, duranta, hamelia (hummingbird bush), pride of Barbados (Caesalpinia), 'Red Rocket' russelia, tall perennial salvias, esperanza (Tecoma stans), vitex.
Guess I better do my research before heading over to Houston Garden Centers, where someone got me a gift card.