Yesterday, I had a reason to celebrate and a vacation day from work so I went down to Frank's Nursery in Richmond near one of those large master-planned communities on FM 359 and I bought myself a Neon Cowboy rose, with Kim's help, of course.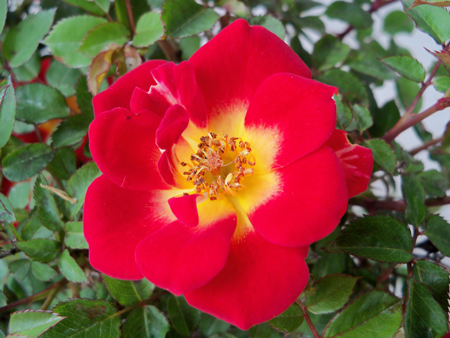 For a while, I was kind of undecided between the Neon Cowboy and the Gizmo rose, which looked very similar, but this one in particular looked the fullest and healthiest, so I went ahead and chose it. That, and it has a funnier name.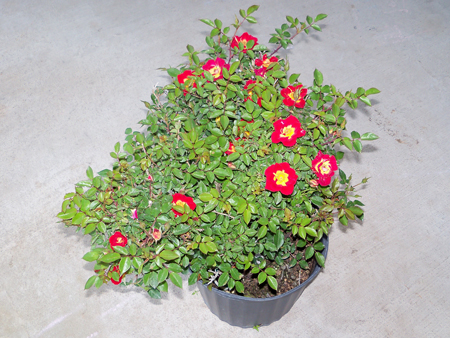 So, right away I transplanted a few seedlings out of the way and dug a nice, big hole and dropped the Neon Cowboy down into my flowerbed in the space where the mystery rose that I bought from Needville was (it died last year in August, if memory serves me well). The cowboy is now between my Carefree Beauty and Marie Daly, both of whom have performed wonderfully so far this season.