HoustonGrows blogger and longtime Houston Chronicle editor Molly Glentzer has a post tomorrow about the Carefree Beauty rose, and in it, is a picture of her large Carefree Beauty bush.
It was great to read about the history of the rose that's thriving in my bed this year, even though she inadvertently posted the post a day early and it hit my RSS feed. I know it was posted early, because when I tried to add a comment, MovableType had a cow.
So, I'll just comment tomorrow.
Now, this sort of thing happens to me all the time. Especially when I'm writing yesterday's post today … because I'm trying to write a post each weekday, sometimes life forces me to cheat. NOT the same type of cheating Tiger … oh, nevermind. There really is nothing more I can add to THAT conversation.
But, today I can post the picture of my Carefree Beauty rose that I just happened to take a day before Glentzer accidentally published her blog early.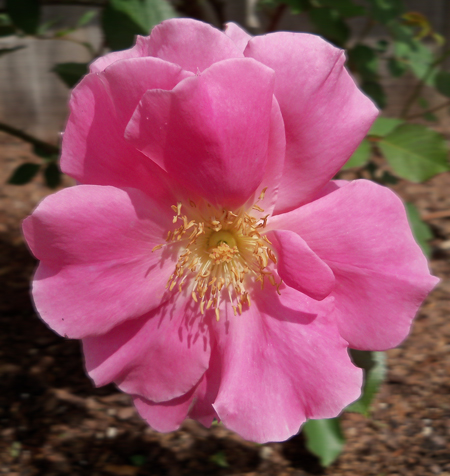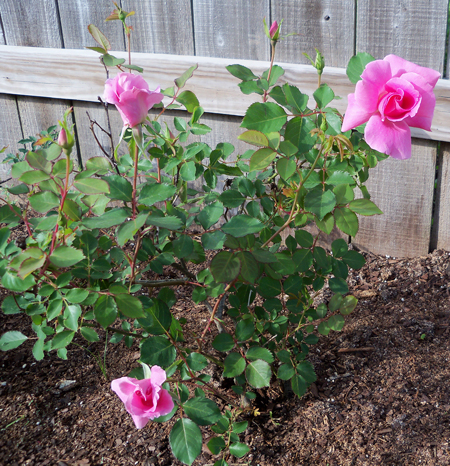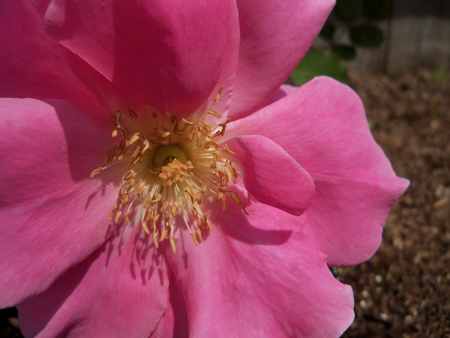 I also searched my Google Reader and Mr. McGregor's Daughter has some great photos of her Carefree Beauty, and a nice story about how she succumbed to have a rose – but just this rose – in her garden.