Kim's Uncle Bennie is a real gardener. With a greenhouse and rows of tomatoes, his favorite crop. All in his backyard.
I've learned a lot from him at family gatherings when the conversation strays into horticulture territory.
This week, he surprised us with four superfluous plants from his collection, two tomatoes and two peppers.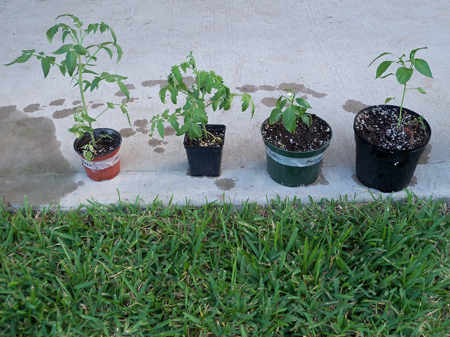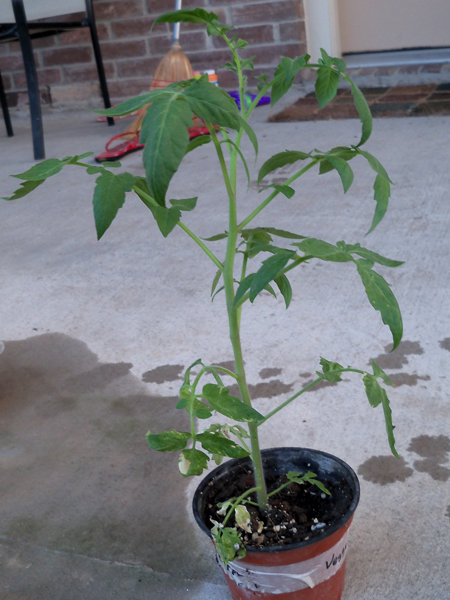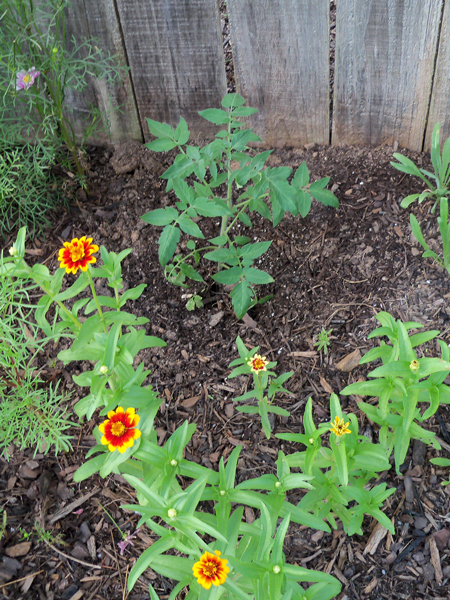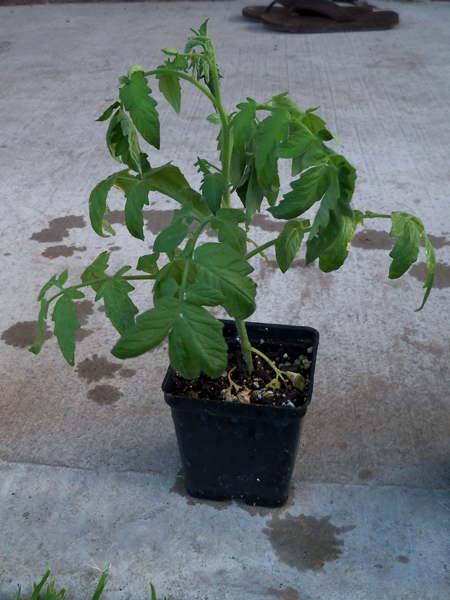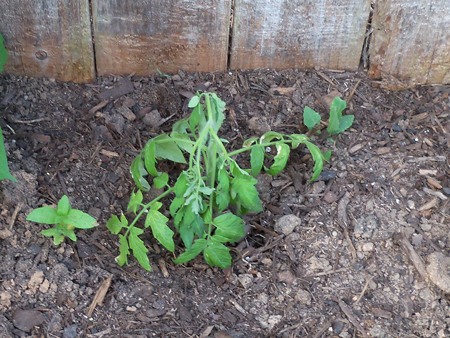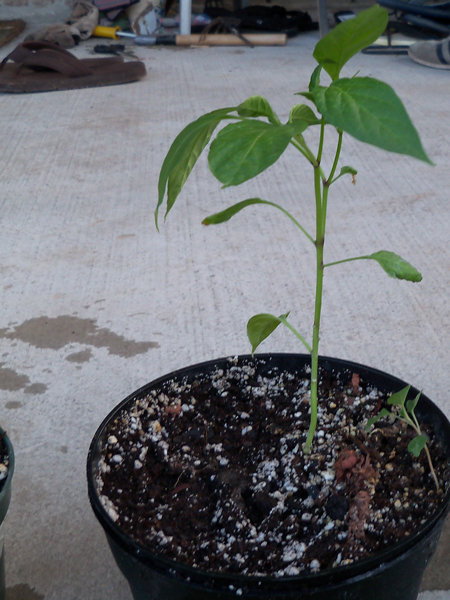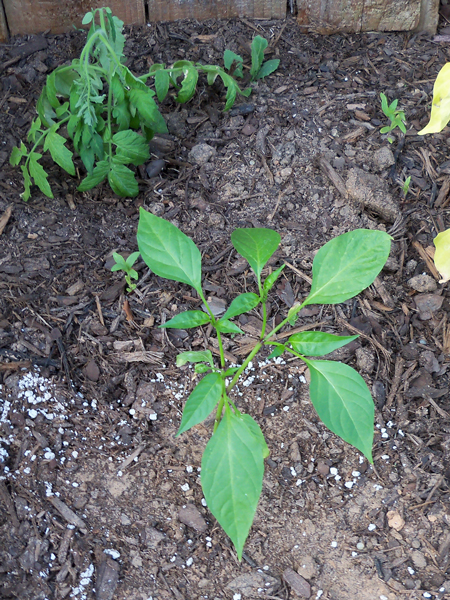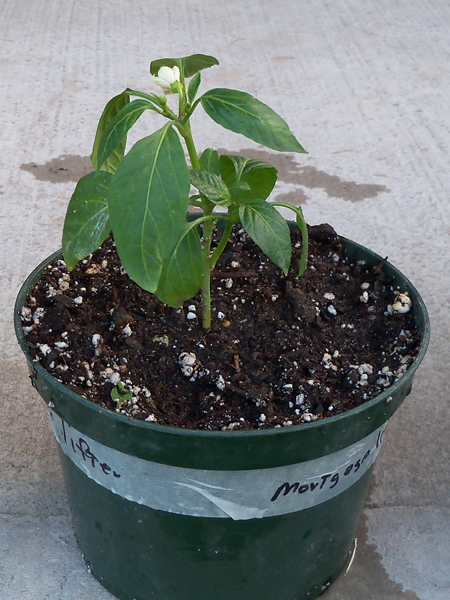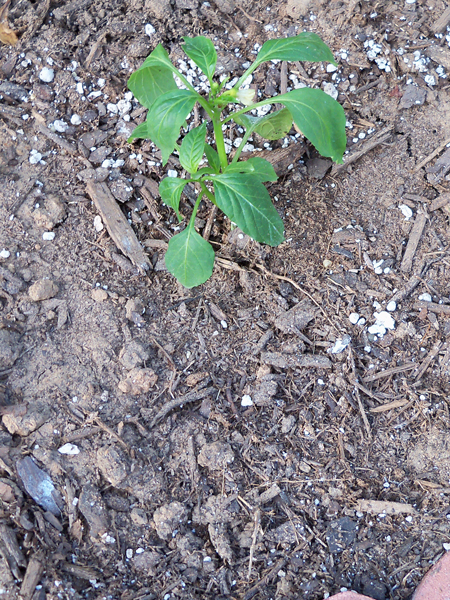 Thanks again, Uncle Bennie and Aunt Kathy for the plants – I'm sure I'll have a lot of fun trying my hand at them and I'm sure I'll learn a lot from them, too!