Today, I launched the website MarriageDoctors.com, a site for two clinical psychologists who specialize in marriage and family counseling.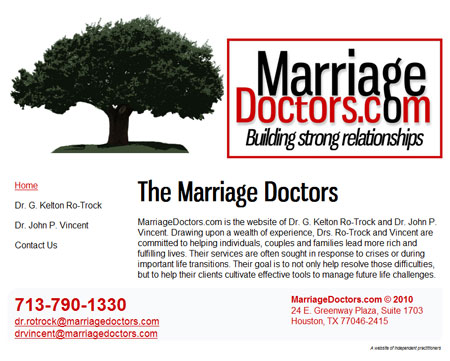 What I like most about this website project was that we were able to keep its message simple.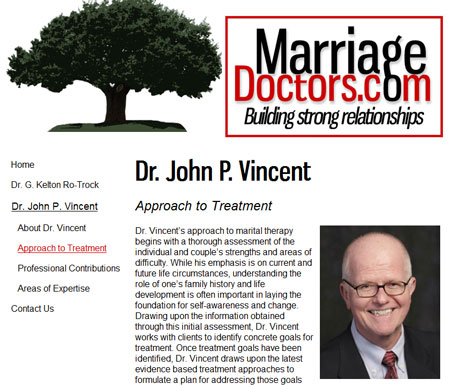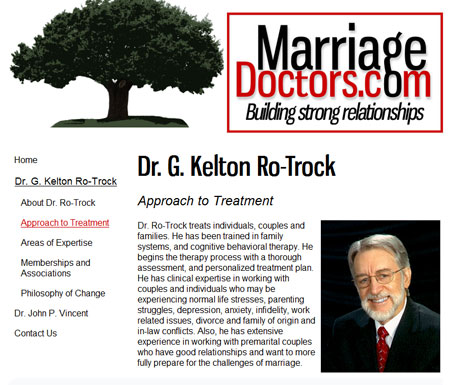 I worked with clients John Vincent and Kelton Ro-Trock to create a unique logotype for their website, and a photo illustration of a local landmark that has a subtle message between its trunk and its branches. Look for the negative space.
I took a photo of a tree on S. Post Oak, and designed the photo illustration with Adobe Photoshop and Illustrator.
The logotype for MarriageDoctors.com was designed with Adobe Illustrator and I think it's a neat and clean marketing approach for a group of independent practitioners.
The navigation menu utilizes an open source accordion-style jQuery javascript, initially created by Marco van Hylckama Vlieg which I customized for the Marriage Doctors.