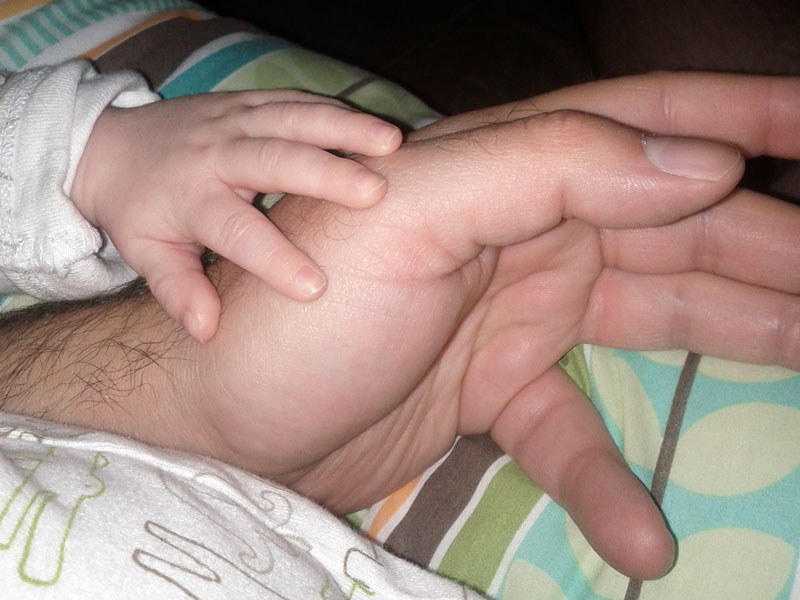 I took this photo with my Google Nexus S while feeding Marshall.
His hand had rested on mine while he was eating.
The photo was taken a few days after my father told a story about a memory he has of me doing something similar.
It's moments like this that remind me it's worth it, and to slow down and enjoy it. All the wiser parents I run into every day tell me it all flies by too fast.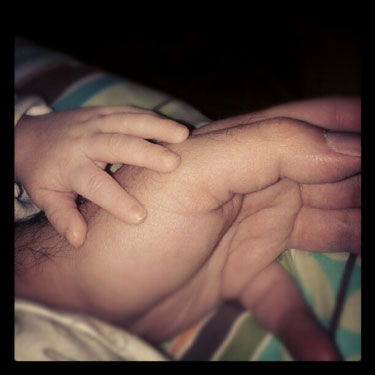 The photo was posted on Instagram and shared on Facebook.