I like Windows 8, which I've been using now for more than a week.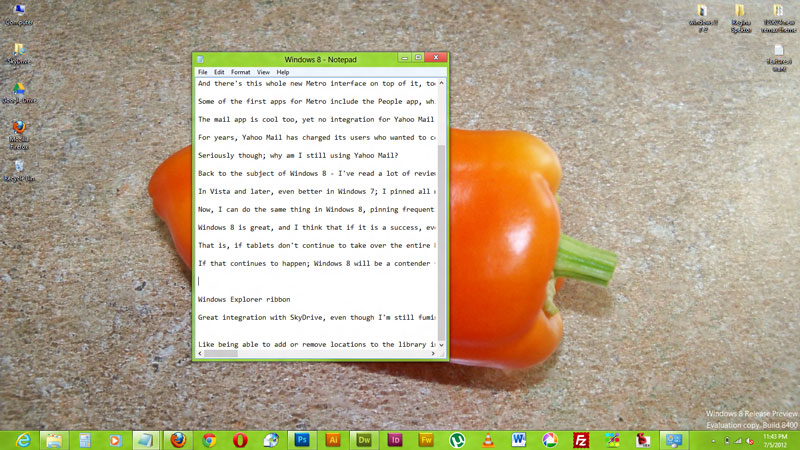 It's just like Windows 7, but with an improved Windows Explorer (albeit with a Ribbon-esque interface; you remember Ribbon, it's how you suddenly no longer knew how to use Microsoft Office a few short years ago) and faster boot times.
My favorite thing about Windows 8 is that most of the tricks and techniques I've developed over the years from working with Windows still work. Want to switch to another open application? Tab + Alt still delivers. Want to do something technical in Windows Explorer? Right click still gives me a great context menu. Want to personalize nearly every aspect of the look of my machine? Better than ever, Windows 8 is bright and Personalization has never been easier.
And there's this whole new Metro interface on top of it, too, with live tiles that remind me of Android widgets (and don't refresh automatically that well, either.)
Some of the first apps for Metro include the People app, which allows me to track my friends' activity across Facebook and Twitter and a few other services, allowing me to comment and engage without opening a browser. I love how I can lock this app to the left or right side of the screen so it only takes up a fifth of the screen, while I run other Windows 7-era programs in the rest of the space.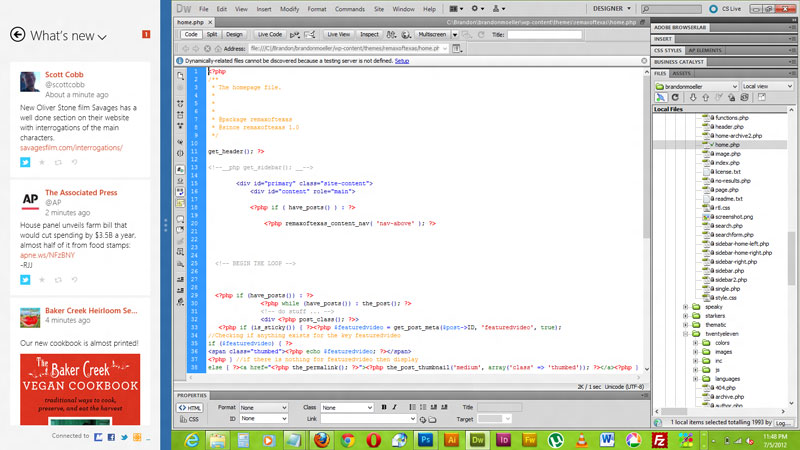 The mail app is cool too, yet no integration for Yahoo Mail yet. It seems as though for the consumer preview launch, Microsoft worked to make the services that had APIs work while skipping those that are more closed.
For years, Yahoo Mail has charged its users who wanted to connect it to Microsoft Outlook or Mozilla Thunderbird or other mail readers; now that one comes built into Windows 8, I wonder how fast that will change.
Seriously though; why am I still using Yahoo Mail?
Back to the subject of Windows 8 – I've read a lot of reviews that complain about how hard it is to use. And there is something to that. You'll have to learn how to use the Windows key, something I've neglected to mess with since its widespread adoption on PC keyboards a few years ago because all it used to do was bring up the Start Menu that I never used anyway. Pressing it brings up the Metro UI. Pressing it and "C" at the same time reveals the "Charms" menu; revealing where you can usually dig into the settings of Windows or the app you're using or quickly share something with someone somehow.
In Vista and later in Windows 7; I pinned all my most-used programs to the taskbar or the desktop. I kept all the programs organized in the Start Menu, but rarely did I need to use it.
Now, I can do the same thing in Windows 8, pinning frequently used programs to the taskbar, desktop and now the nifty Metro interface.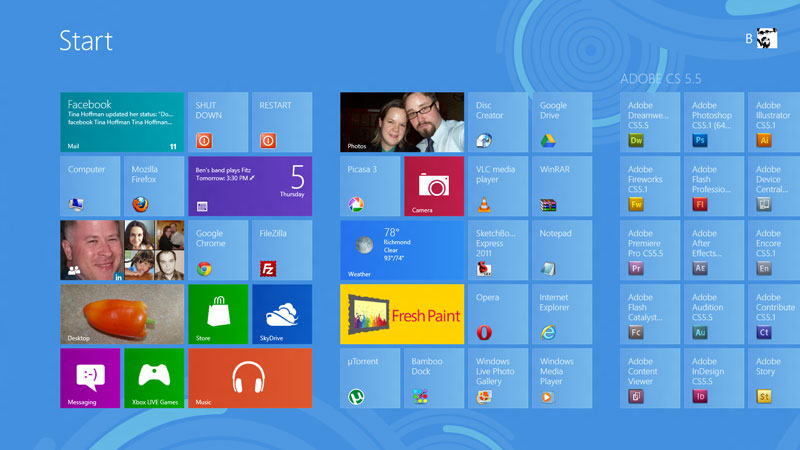 Windows 8 is great, and I think that if it is a success, every desktop PC and laptop will likely have a touch screen.
That is, if tablets don't continue to take over the entire PC market.
If that continues to happen; Windows 8 will be a contender for the best tablet OS.
If you're brave and you don't mind waiting for the download/install process (2-3 hours), you can download the Windows 8 Release Preview from Microsoft's website.
Obligatory baby photo: