My ParkSeed order (finally) arrived on Tuesday. Even though I knew it would rain on Wednesday, I started putting these guys in my starter containers as soon as I got them.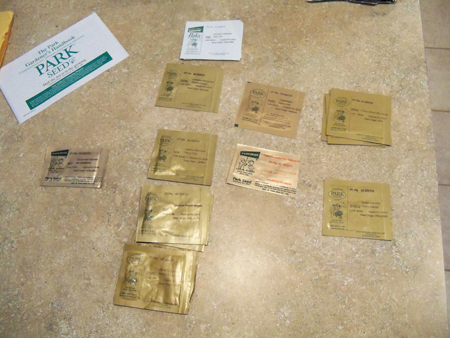 Since I'm showing these off, I might as well show off the packages Corina and I bought when we went to Wal-Mart the other day.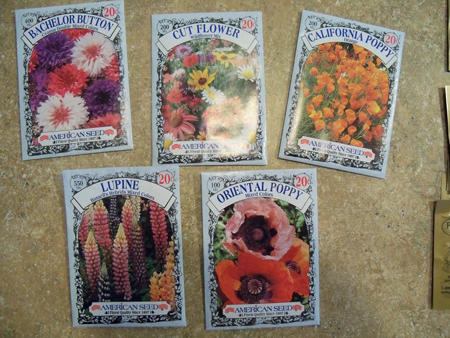 There should be tons of color around the yard this season.