I've seen at least four frogs in the backyard.
One likes my shoe. I dunno if it is the same one that took up residence in my shoe all last season.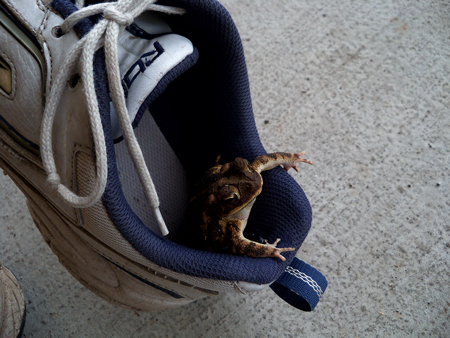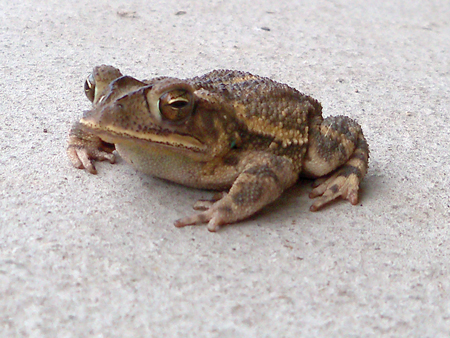 So, that's frog number one. There's a big one that lives underneath Kim's morning glories. I discovered it when I was trying to get its trelis to stay in place.
Frog number three is one I see wandering around in various places, yesterday when I saw four frogs consecutively, thus proving I'm not making this up, this frog was right under my foot and I almost stepped on him.
And, there was this frog, hanging out in my coleus seedling tray.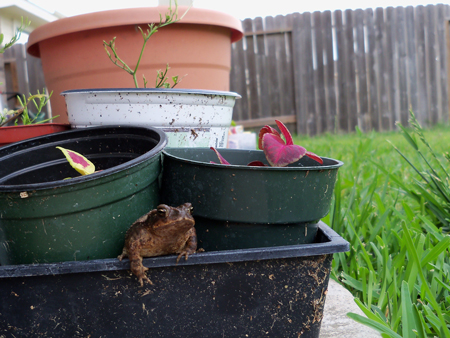 And then, he stepped on the plants.