It's freaking hot out there.
It's enough to lose one's sanity. Or their ticket-writing machine.
Perhaps the heat is the reason that it is quite possible that a frog is in my shoe at This Very Moment.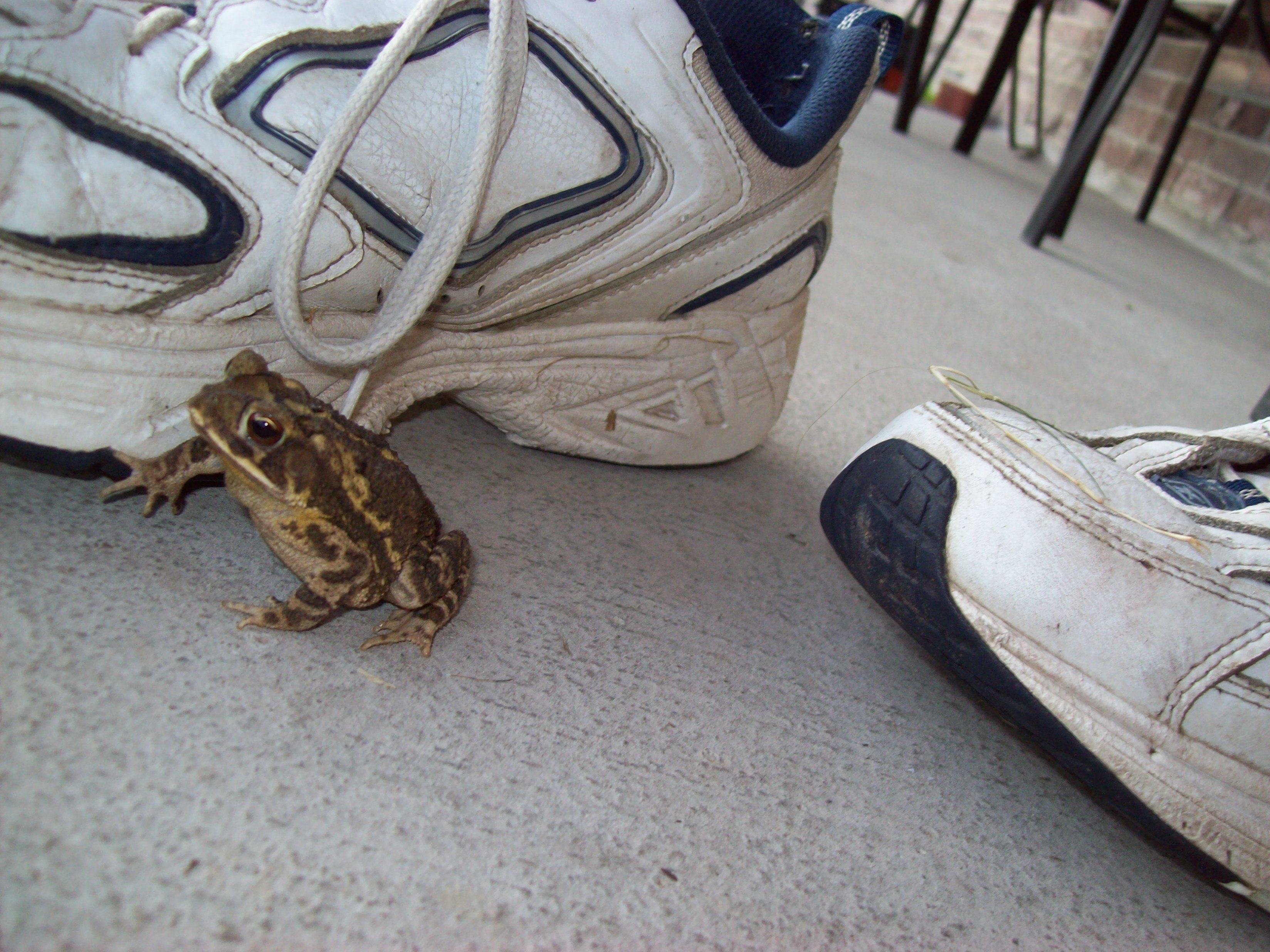 It's true. For the past few months, I've been finding a frog in my gardening shoes, which I keep outside on the porch. I've gotten so used to his presence in the smelly leather uppers that I now shake the shoe before attempting to plant my foot in it.
Because, the first time I found him there, I did not. I got my foot halfway in there and the panicked frog panicked me, I dropped the shoe, he hopped out, and hilarity ensued.
So here's some photos of my froggy friend. What should I name him?