This is the e-mail newsletter I designed for the first issue of the new CLASS News Update newsletter for the College of Liberal Arts and Social Sciences at UH.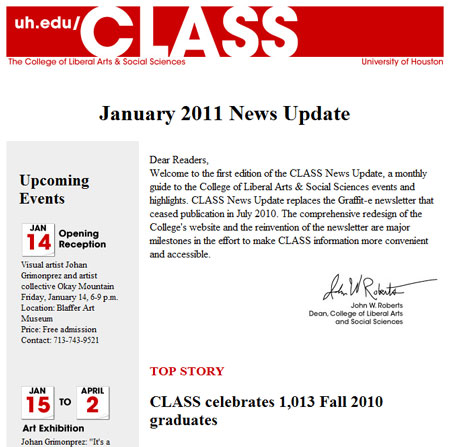 The college's Director of Communication decided which articles we would run under which category, and I designed graphics for the calendar items and ensured that all of the other articles had art to represent them. I was responsible for all aspects of the design of the newsletter. One of my photos that I took during the Fall 2010 commencement ceremony was published in this newsletter.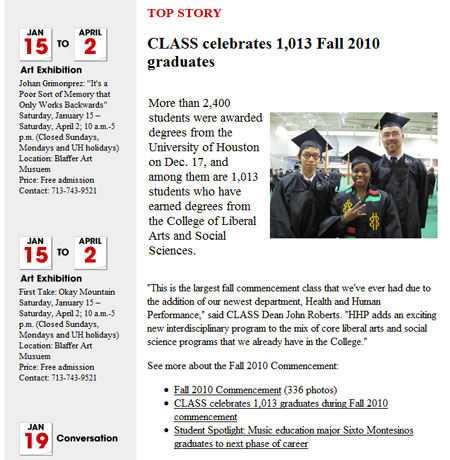 The e-mail was sent through the University's Convio e-mail system to more than 25,000 identified donors, alumni and friends of the college.