I created this animated GIF from video I captured in my car, on my way to work.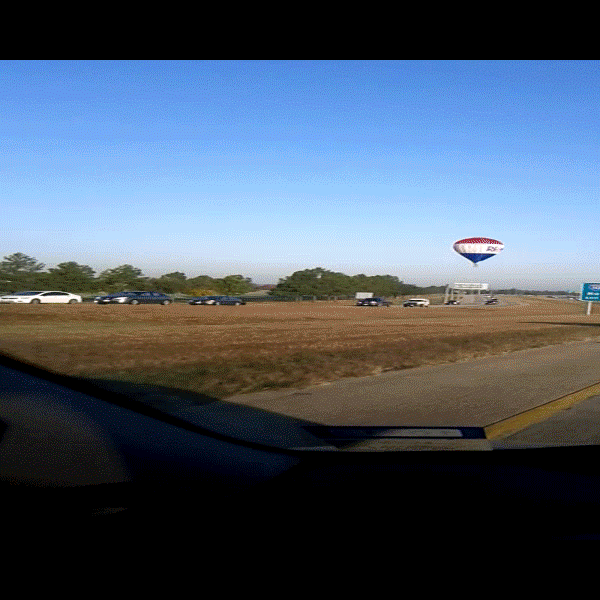 The animated GIF above that I designed appeared in the second December 2012 eNewsletter.
You can't tell – but that's Steve Lombardi, RE/MAX of Texas Aviation Director, piloting the RE/MAX balloon, as he treated one of our photo contest winners to a ride.
I even added a little holiday message at the end of the GIF, which in the newsletter, linked to a story about our holiday hours.
The animated GIFs – which only work in some email clients, usually mobile clients (Sorry, Outlook desktop users) – are an added feature to the newsletter that I am charged with producing.