Sometimes you miss the shot.
But if you take enough photos, you can piece together the perfect image using Adobe Photoshop. If you've got a few hours to burn.
This is a compilation image I created by using Adobe Photoshop to combine four images of the moments when Marshall was being baptized on July 8. The photos were taken by my mother.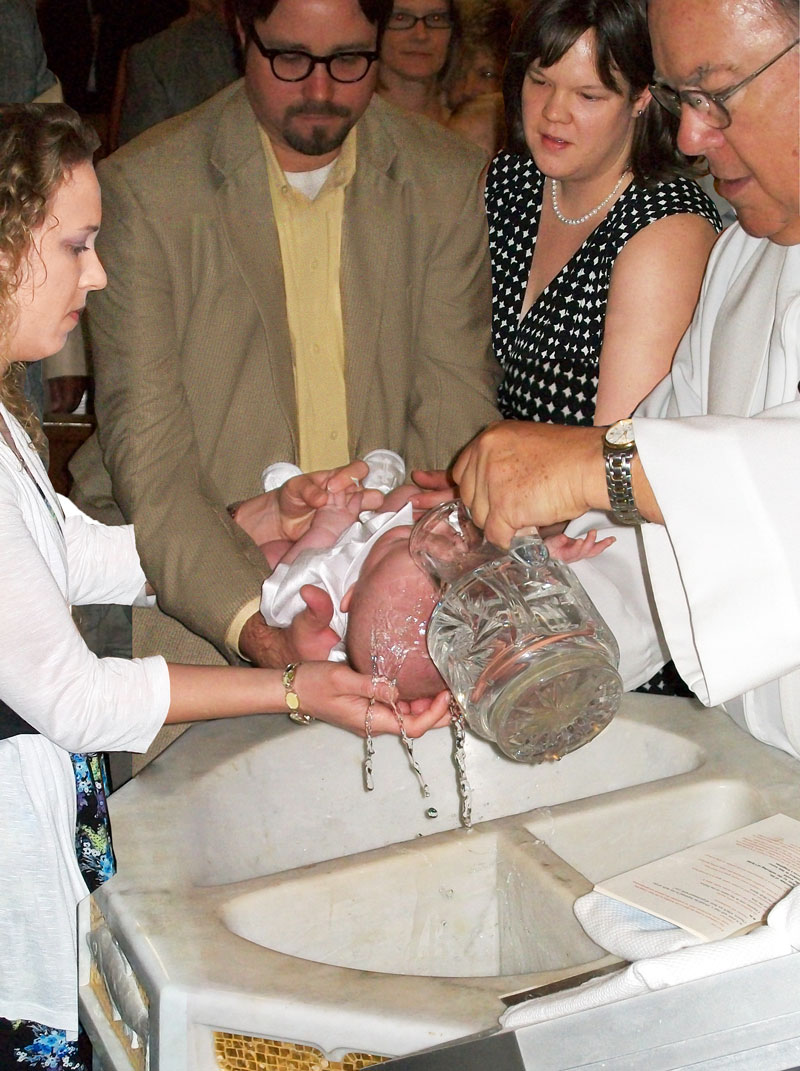 Here are the four images I used to create the image above: