Yesterday, I mowed the lawn. Today I edged. Both days, I found a frog in my shoe.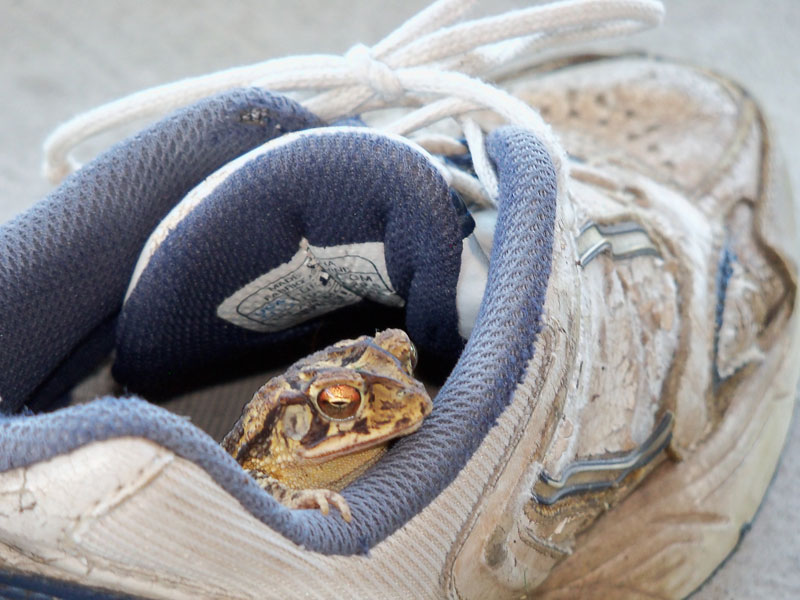 I keep the shoes outside because I only use them when I mow the lawn.
This happened before. Time and time and time and time again. Oddly, I have no photos of frogs in my online Gardening 2011 album. Maybe it was too damn hot or I just didn't see any frogs.